Congratulations to our graduate students who are celebrating their convocation this Fall 2022.
We wish you all the best in your future endeavours.
Doctor of Philosophy (PhD)
Chelsea Freeborn
Thesis title: Learning "In Relations:" Engaging with Decolonization in Early Learning and Child Care
The purpose of Chelsea's research was to contribute to the limited understanding of potential indicators of quality in early learning and child care and the dispositions of educators working with Indigenous families in an urban setting. Weaving together three studies, this multi-paper dissertation identified current literature regarding indicators of quality in early learning and child care, and determined how quality for Indigenous children and families might be shaped by child care contexts, including educator dispositions, pre-service learning environments, and engagement in decolonization work.
During her PhD program, Chelsea valued the opportunities offered to share knowledge, perspectives and understandings with faculty members and other students. She loved learning from others and gaining new insights and perspectives. She also appreciated the opportunities granted to her through working with and being mentored by her PhD supervisor, Dr. Rebecca Gokiert.
Chelsea is now working as a faculty member in the Department of Sociology at the University of British Columbia.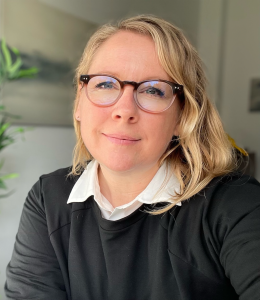 Master of Science - Family Ecology and Practice
McKenna Oleksuik
Thesis title: Virtues, responsible actions, and sexual well-being: A latent profile analysis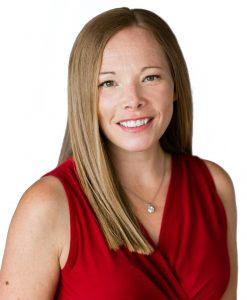 Laura Woodman
Thesis Title: Supporting Quality and Longevity in Alberta's Family Day Home Educators: A Qualitative Study
Laura's research explored the strengths and challenges of Alberta's family day home educators using a community-based participatory approach (CBPR). This study found that day home educators have many strengths, including enjoying their work, networking and problem-solving, and advocacy. Challenges are guilt and worry leading to minimizing time off, day homes being treated the same as day cares, and misperceptions. Areas that can act as a strength or a challenge include relationships, inclusivity, and continuing education. This study's findings contribute to knowledge about day home educators strengths, challenges, and supports, enabling them to offer quality and longevity in childcare. Consistent with a CBPR approach, the results of this research should prompt targeted practice and policy change for educators and their support systems, which will benefit children and families, and ultimately contribute to a stronger, more cohesive and healthy society.
During grad school, Laura valued connecting with other scholars, learning about a wide array of topics, and taking advantage of every opportunity possible. She is particularly appreciative of the support she received from her supervisor, Dr. Adam Galovan, as well as influential professors, including Dr. Rebecca Gokiert, Dr. Ken Caine, Dr. Kat Danser, and Dr. Nancy Galambos. Their interdisciplinary approaches and excellent teaching have strongly supported her as a human ecologist.
Laura is now embarking on her PhD at the Department of Human Ecology, where she will continue to examine child care.
Master of Science - Textiles and Clothing
Sabrina Marsha
Project title: Wash it, or wear it? Perceptions of odour control technologies on activewear and their influence on the likelihood to launder
The purpose of Sabrina's research was to examine the role that antimicrobial and anti-odour treatments on activewear clothing have on consumers' decision-making when it comes to laundering frequency. Sabrina tested this by creating an experimental survey which featured a hypothetical clothing company called "Fresh Clothes" and distributing it to participants. Participants were randomly assigned to one of the three groups (i.e., control, antimicrobial treatment, anti-odour treatment). Her research findings indicated that an antimicrobial or anti-odour treated garment is not likely to be washed any less often than a garment that does not have such a treatment. In other words, individuals are not likely to wear an antimicrobial or anti-odour garment for a greater number of times between laundering, than a standard activewear garment. The findings from the experimental section and the reported behaviour suggest that consumers do have their own habitual or ingrained practices for when the laundry should be done. There was evidence from the current study that consumers do treat different types of garments differently in terms of how often they wear them before washing.
Sabrina is currently working at Davey Textile Solutions as a weaving/warping technician. Her future plans are to increase her textile expertise through her experience and knowledge gained within the textile industry and be in a position to consult for the industry one day.